Sustainability Playbook: Using Less Plastic On a Daily Basis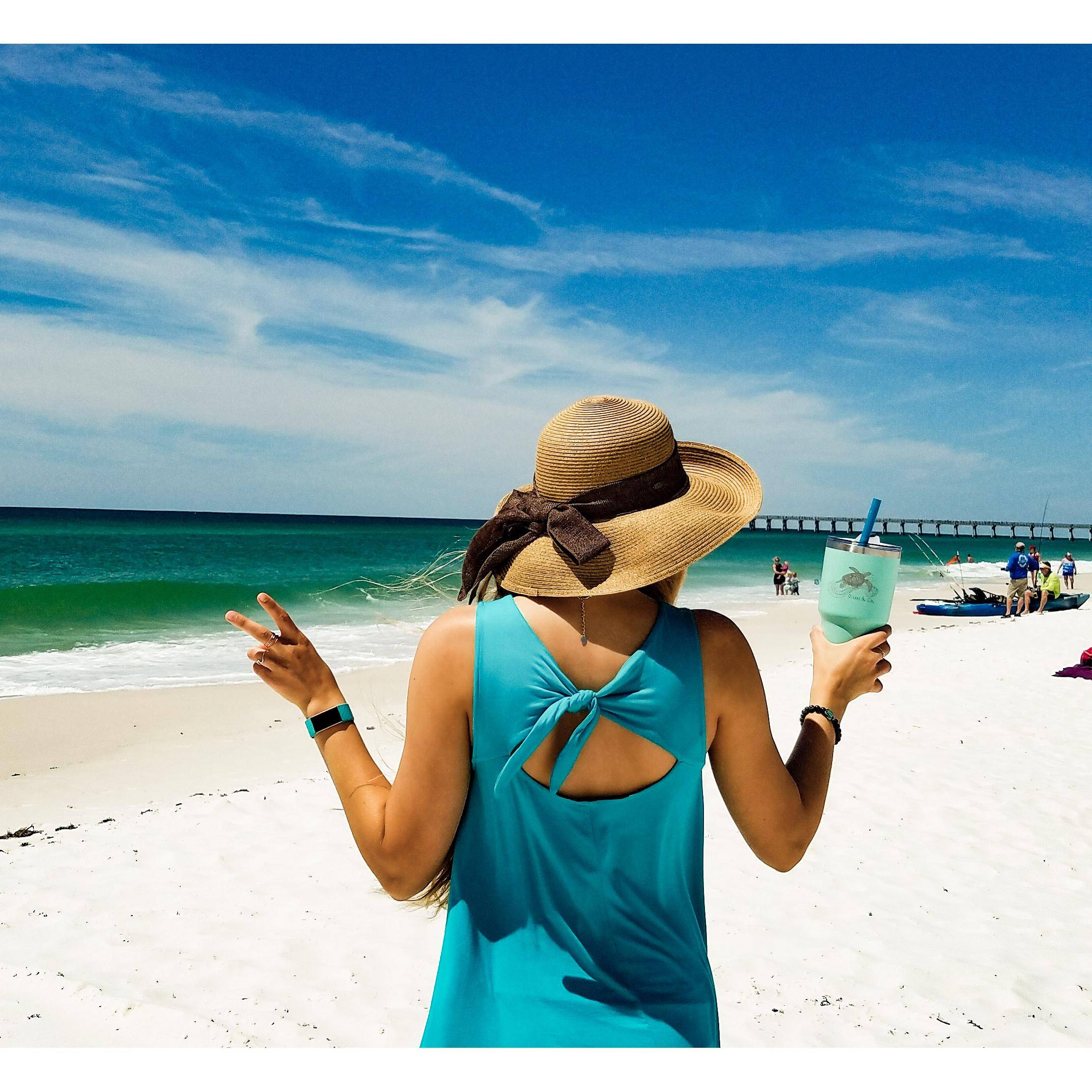 Sustainability Playbook: Using Less Plastic on a Daily Basis
Claire Brown / Published: June-10-2018
This past weekend we celebrated World Oceans Day on June 8th and in the spirit of ocean conservation and awareness, let's talk about ways to reduce your personal use of plastic. Plastic waste is one of the number one problems that affects our oceans and causes an unsafe and unhealthy living environment for both people and marine life.
Imagine you are making your weekly trip to the grocery store and you are stocking up on food for meal planning your week and your 2 a.m. late night snack cravings. Instead of packing up your items in plastic, disposable bags, invest in reusable totes or cooler bags. Not only are they more sturdy and better equipped to hold your groceries, but they are so much better for the environment as a whole.
When you're going to a restaurant for a meal, whether that be Sunday brunch with your gal pals or a dinner with colleagues from work, ask what kind of straws they provide. A lot of restaurants ask if you'd like a straw and some even provide paper straws that are much more eco friendly than plastic straws. ALWAYS SAY NO to plastic straws! If you are bringing a bag or something to carry your wallet and keys in, I highly recommend checking out our reusable metal straws. Big thumbs up seal of approval from Mother Nature and it is such an easy yet effective switch.
---
Running to work and you really need some coffee ASAP to get you through the morning and water throughout the day to keep you hydrated? A lot of coffee spots like Starbucks will put your favorite drink in a reusable cup if you provide one and you can use that to carry your coffee and fill with water while you are out and about. We have some great tumblers that would be perfect for you to enjoy your caramel macchiato without the guilt of single use plastic.
Finally, support brands like us that are committed to sustainability! So many brands and companies are doing their part to decrease the amount of plastic pollution that we create and we need to show that sustainability is cool and the right thing to do so even more companies will get behind this awesome way to help make our lives healthier and safer.
---